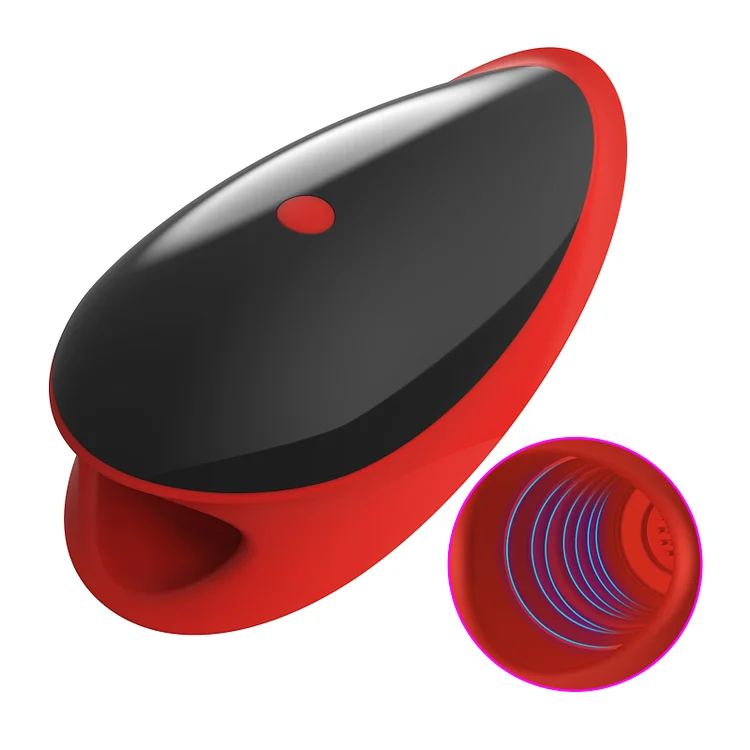 ❤ 【Unparalleled Contactless & Updated Glans Flapping Male Masturbator】
Adopting newly developed tech, this male masturbator integrates the direct flapping stimulus with many populous into an unparalleled contactless stimulus from the penis glans to the whole penis with its compatible stroke. Each vibrating flap creates vibrating airflow through different squeezes which will spread around from the glans to the whole penis to achieve a unique contactless sex experience.
❤ 【Dual Motors for Direct Flapping & Brilliant Vibrating Hollow】
The penis vibrator is equipped with 2 motors which ensure the best operation of flap and vibration. One motor located at the top of the device can give your penis direct flapping and contactless internal wave, and the other located in the hollow part of the device's body will bring you an all-around fantastic vibration simultaneously. The mixed stimulation of flap and vibration will take you into the unbridled heaven.
❤ 【Freely Adjustable & Squeezable Opening & Fit in any Sizes】
With the hollow design on the two sides, this stroker allows men to adjust the device's opening to obtain the first-rank squeezing feelings. The adjustable opening can be easy to swallow a penis of any size. You can reap the optimal masturbation position through self-adjusting. A perfect partner in masturbation.
❤ 【7 Powerful Vibrations & Longer, Harder, Stronger】
With 8 rows of bumps on both sides and many little populous on the bottom of the masturbator, this penis vibrator stimulates your glans and shaft more than TPE material by increasing friction, bringing a truly deep-throat sensation. And it offers 7 adjustable vibrations and helps increase stamina to train your sensitivity to prolong your sexual lifetime.
❤ 【USB Rechargeable】
This sex toy for men is waterproof and easy to clean, and it works best when combined with a generous splash of water-based lubricant. With the rechargeable USB cable, this pocket pussy can be charged by computer, charge back and so on. Magnetic charging ensures its good performance for long use.