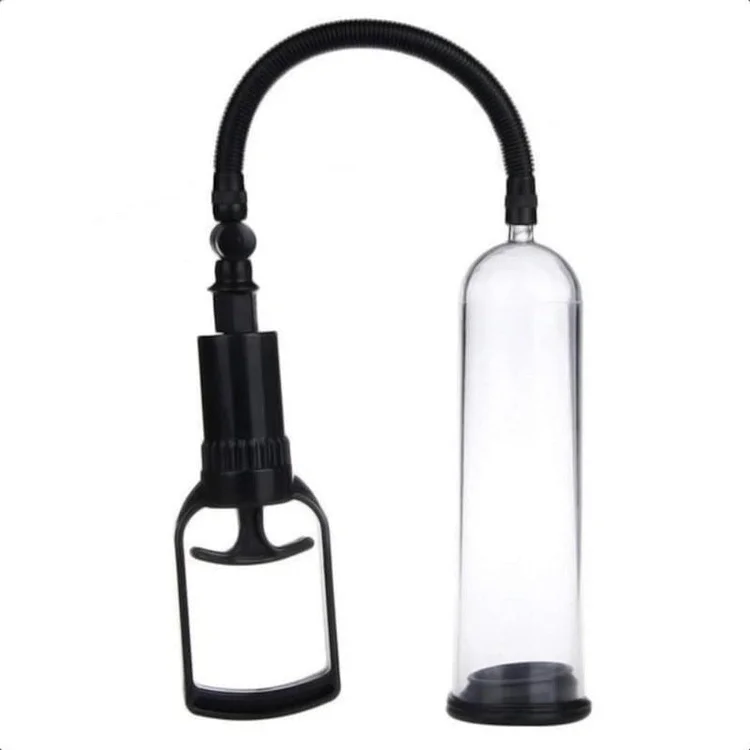 When it's harder and bigger, it's better! A lot of women have spoken. They want a cock that is sizable enough to bulldoze their pussies. But if size matters, stamina does, too.

If only all men had a huge cock and long-lasting erections, there wouldn't be any sex-starved women on the planet. Reality bites, especially if you're one with a not-so-big penis or one who can't finish the race. But don't throw in the towel yet because here's the Get Bigger Vacuum Erection Device to give your dick extra girth and length.

This penis pump comes with a transparent cylinder made of ABS, a durable material perfect for suctioning a penis. Enjoy watching your progress as it's transparent. With four different comfort pads to tighten the seal, you will find the experience enjoyable and orgasmic. You will find penis pumping pleasurable, especially so that it comes with a pussy-inspired seal pad. This pussy pad, along with the others, stretches to accommodate a good range of cock girths.

To insert your penis through the pad and the cylinder with ease and to prevent irritation, slather your penis with a generous amount of water-based lubricant. Once your cock is in, let the suction begin. You can work the hand pump with only one hand, and remember to do it slowly. Pumping your penis with gusto can cause permanent damage to your pleasure weapon, so take it slow, buddy. And use it for no more than 10 minutes if you are a first-time user.

Use the penis pump two to three times a week, then gradually increase the frequency. Make sure to release the pressure every ten minutes and take a three-minute break. And while you do, massage your penis. If you want to have sex with a partner after pumping, use a penis ring to maintain and prolong erection.

With regular exercise using this penis pump, you will notice an improvement after several weeks. The pump can also give you instant augmentation that will last enough to make your partner satisfied.