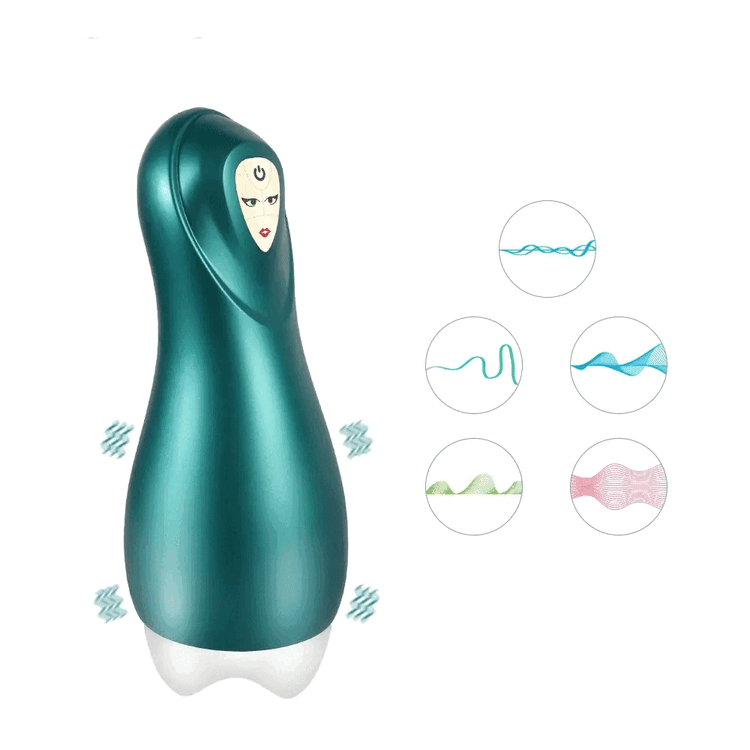 Electric Portable Male Pleasure Cup
The male stimulation cup offers five unique vibration settings, breaking the monotony of a single mode and providing diverse options for personal satisfaction. Its steady vibration introduces a new aspect to the experience of self-pleasure.
This hands-free male pleasure sleeve mimics the feel of a real woman's intimate area. It's designed to be lifelike and supple, enriched with granules. The internal structure features multi-layered spiral folds, enhancing the sensation and amplifying the pleasure to simulate the experience of being with a real partner.
5 Intense Sucking Modes
This pleasure device features a robust automatic suction capability. The inner sleeve of the device is designed to extend and retract, and the airbag at the top securely envelops, offering a dual sensation of suction for an enhanced experience.
User-Friendly One-handed Operation
Our advanced male pleasure device revolutionizes personal enjoyment, crafted for effortless one-handed operation. This oral simulation tool features a comfortably grippable handle, making it simple to use single-handedly for an enhanced self-pleasure experience.
Basic Specifications
The vagina is made of super soft and high-quality body-safe TPE material, which has a soft and skin-friendly feel and safe quality assurance. Built-in special convex particles, just the right friction will enhance your pleasure.
Just pull out the sleeve with running water. 100% cautious, we have unmarked packaging, confidential delivery, and leave no sensitive words.