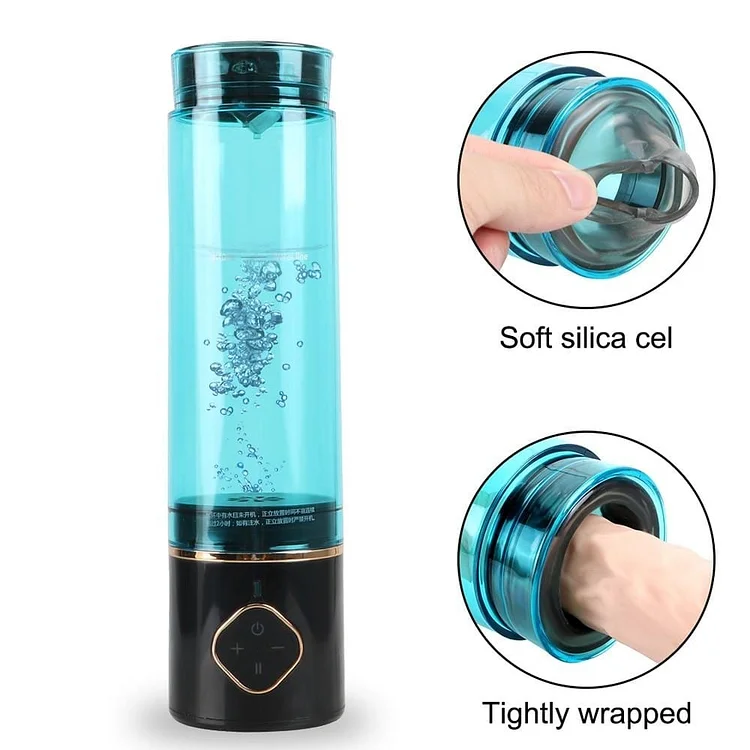 You have always wanted to enhance your cock. It's not that you don't have a considerable size but, you just want to try to make yourself more confident and see how your partner will react.

Well, to quench your curiosity, you don't have to go all out and do a drastic surgery or drink any pills. You can extend your package by simply practicing some regular penis-extending methods that are safe and proven to give you a more robust cock. And that is where the Water Therapy Hydro Penis Pump comes into the picture. This versatile tool is made of good quality ABS and TPE, two reliable materials that will offer comfort and durability.

The cylinder-shaped device is a powerhouse, but you can be sure it won't hurt your precious member. If this is your first time trying a penis pump, this is the perfect way to go. Unlike regular penis enhancers, this one uses the power of water and vacuum to visibly increase the size of your cock. Fill the cylinder vent with warm water, then slowly turn the pressure on. You can easily see your cock, because this is mostly transparent. So enjoy the view!

When your cock is ready and wanting, you can now play with your partner and give her all the attention. You will enjoy a more robust hard on so make sure you take advantage of this time to share your partner's pleasure the way she wants to be touched.

After your session, make sure you clean this up with soap and water. Wash off any remnants of your sex juice and dry the product well using a clean cloth. Store this in its container and avoid sun exposure to ensure you do not deteriorate this pump's materials.

This product has two variants for you to choose from. One has a penis sheath to make the pumping more comfortable for you.

Grab this lovely device and experience a new wave of erotic satisfaction!
SPECIFICATIONS
Color/Type
Transparent Blue
Material
ABS
TPE
Dimension
Length:

10.63 inches
Width/Diameter:

1.97 inches, 2.87 inches