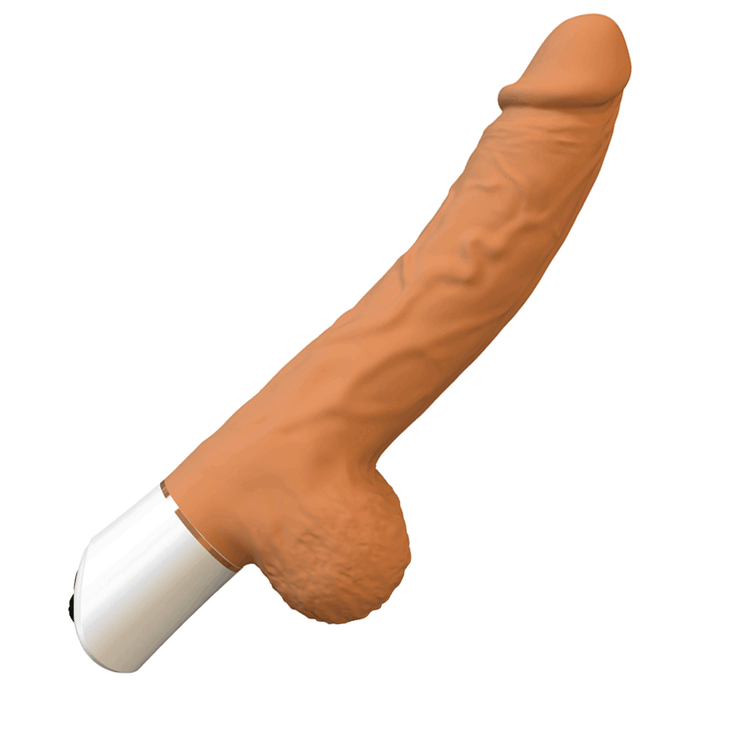 Powerful Thrust Options - Realistic thrust dildo with 7 different thrust options built into it. From low frequency to high frequency and many combinations, this huge realistic dildo is suitable for beginners as well as women who want to get G-Spot continuous orgasm on wet pussy

Versatile Dildo - Soft testicles, lifelike male veins, vivid glans all give you a strong visual impact! After insertion, the heating feature makes inserting the dildo more realistic and warms the entire vagina. Insertable length 6.89 inches, you can also play with a dildo, completely satisfied and not lonely

Apply Anywhere - The suction cups are very sturdy and won't slip off. You can use it on masturbation days, just stick it to a wall, chair, tub, stairs or glass door and ride this giant thrust dildo for multiple orgasms. Or in the bright morning or late at night, or at work breaks, don't be a jerk alone and enjoy the amazing double thrill

Easy Cleaning and Usb Pinhole Charging - The outer skin of this realistic thrust dildo is made of soft double layer silicone for safe use, the inner is firm and elastic to energize surrounding stimulation, and it's easy to clean and recharge , Safe for any type of vaginal and masturbation or oral play

Packaging Secrets and Warranty Guarantee- This realistic thrust dildo will be packaged in a case with a remote control and will not leave any sensitive words behind.