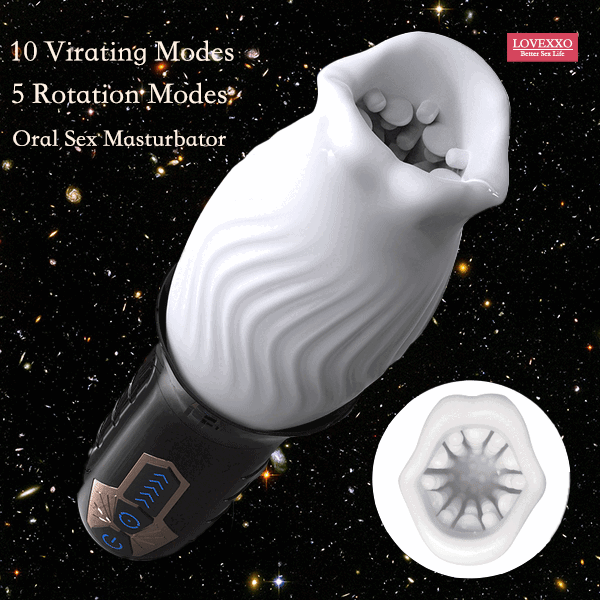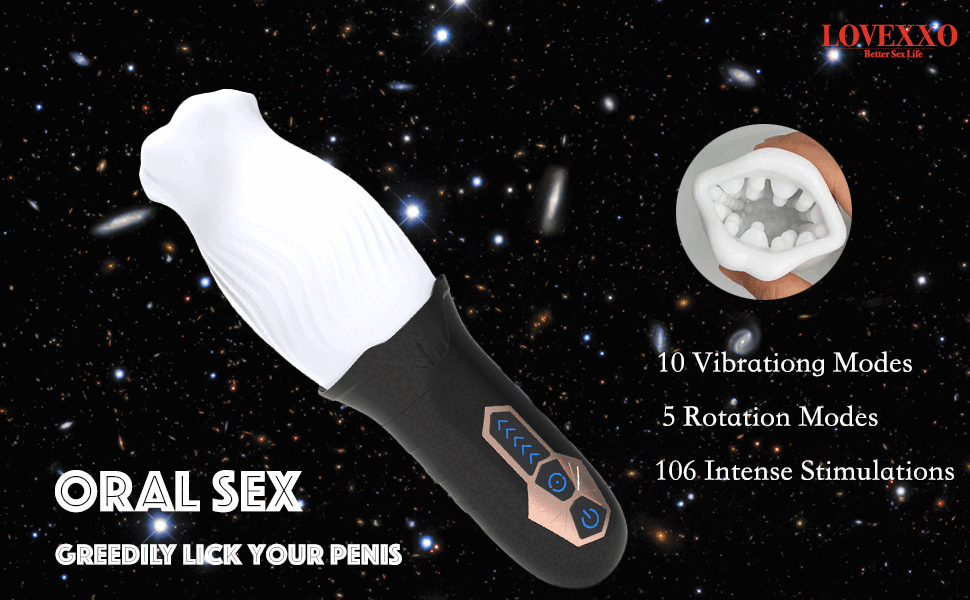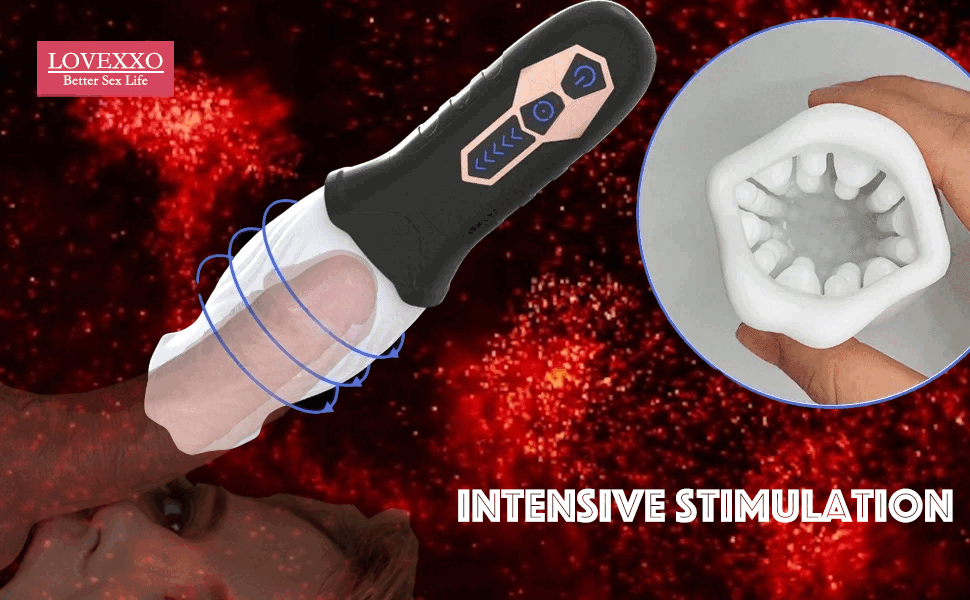 Are you tired of the limitations of traditional masturbation cups that prevent you from manually controlling the intensity of penis stimulation during oral sex? Look no further, because we have the perfect solution for you. Our oral sex masturbator offers both automatic and manual options, with a naked sleeve that allows you to easily adjust the tightness of the channel. Unlike most cups with hard shells, this toy can be pinched, allowing for a more customized experience. Plus, the 360° automatic rotation function makes it superior to all other manual products. The sexy lips and inner tongue tip offer 10 vibration and 5 rotation settings that will transport you to an erotic wonderland. The product is easy to disassemble and install, with a cover that can be removed and rinsed with water to prevent any water damage. The handle features three buttons for speed, initiation, and rotation control, making it simple and convenient to use in your daily life.
FEATURES:
The toy offers 5-frequency rotation and 10 vibration settings, taking care of every inch of your penis.

The bare sleeve design allows you to adjust the tightness according to your preferences.

The sexy lips entrance offers a visually stimulating experience.

The built-in dense tongue-like flat protrusions simulate tongue-tip teasing for added pleasure.

The device is easy to disassemble and install, and the sleeve can be washed with water for easy cleaning.

The product is USB rechargeable, allowing for repeated use without the need for constant battery replacement.

The operation is simple and convenient.
SPECIFICATIONS:
| | |
| --- | --- |
| Size | 1.57 x 9.05'' |
| Insertable length | 4.92'' |
| Weight | 0.9lb |
| Material | ABS+silicone |
| Package included | 1 x masturbation cup,1 x manual, 1 x charging cable |