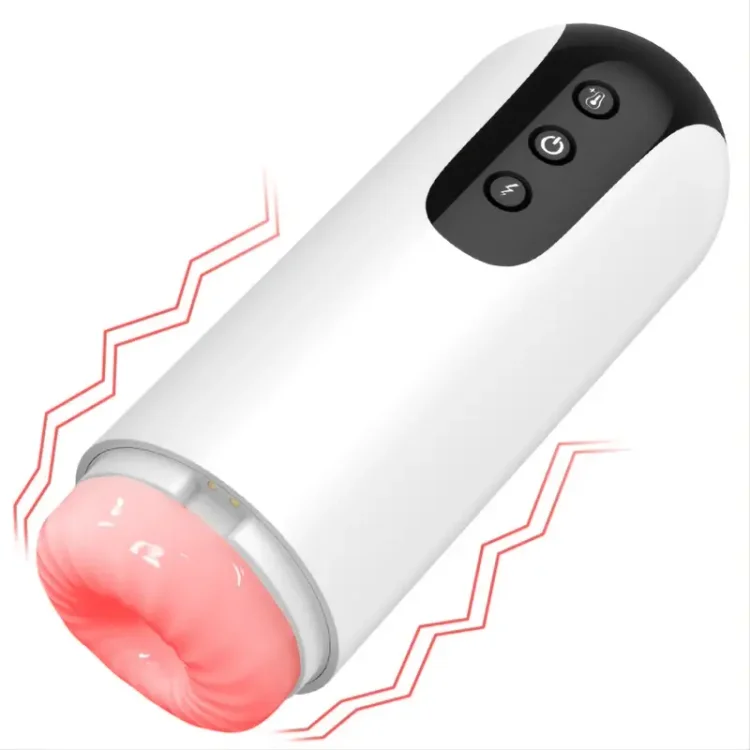 This oral sex device, made of flexible ABS + TPE material and silicone, forms a comfortable 3D vagina that enhances pleasure during intense orgasms. The soft rubber and elastic opening allow for easy insertion regardless of size, and the removable inner silicone ensures convenience.
The vacuum pump utilizes adjustable intensity to promote blood circulation, resulting in fast, strong, and long-lasting erections. With 10 vibration levels, it can also function as a standalone electric masturbator for extended intimacy.
The pump offers five different language options, each with a unique voice to excite users. Enjoy double the comfort during masturbation with this pump.
Included with the pump are headphones and a USB charging cable, allowing for discreet use at home. The body temperature heating feature provides a realistic vaginal sensation, especially when combined with lubricant for total comfort.
The pump can enhance the circumference and length of the penis, extend erection time, and improve overall sexual satisfaction. Additionally, it may help address issues like premature ejaculation, erectile dysfunction, while boosting libido and orgasm.
SPECIFICATIONS:
Color

Black and White

Material

TPE + ABS

Noise

≤60 dB.

Battery capacity

1000 mA

Dimension

30 x 9 x 9 cm

Weight

800

g
Package Include

1 x pump, 1 x charging cable, 1 x instruction manual, 1 x white headphones