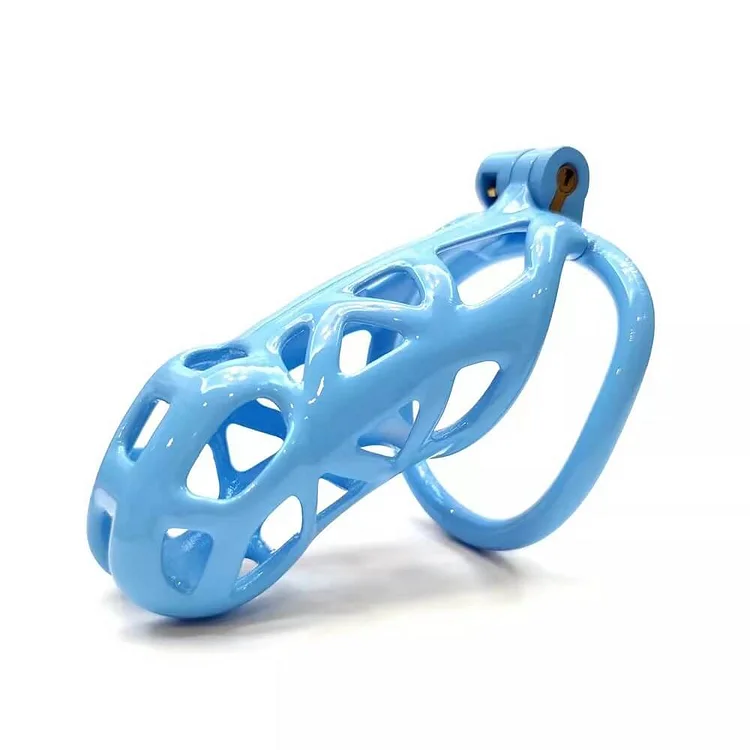 Discover the latest in design and style with our upgraded Cobra chastity cage. This enhanced version boasts superior strength and a smoother, more user-friendly experience. Its seamless locking and unlocking mechanism ensures effortless use.
Built to last, the cage offers exceptional durability, yet remains remarkably lightweight and comfortable. So, why wait any longer? Our open-cage chastity designs are crafted from robust, lightweight plastic to ensure rigidity and indestructibility.
Rest assured, your package will arrive discreetly.
Include 4 arc ring+1cage+1pair key
Lengh: 
Maxi-105mm (4.13 inches tube),
Standard-95mm (3.74 inches tube),
Small-85mm (3.35 inches tube),
Nano-65mm (2.56 inches tube),
Nub-45mm (1.77 inches tube)
Cage Length: Refer to the size picture