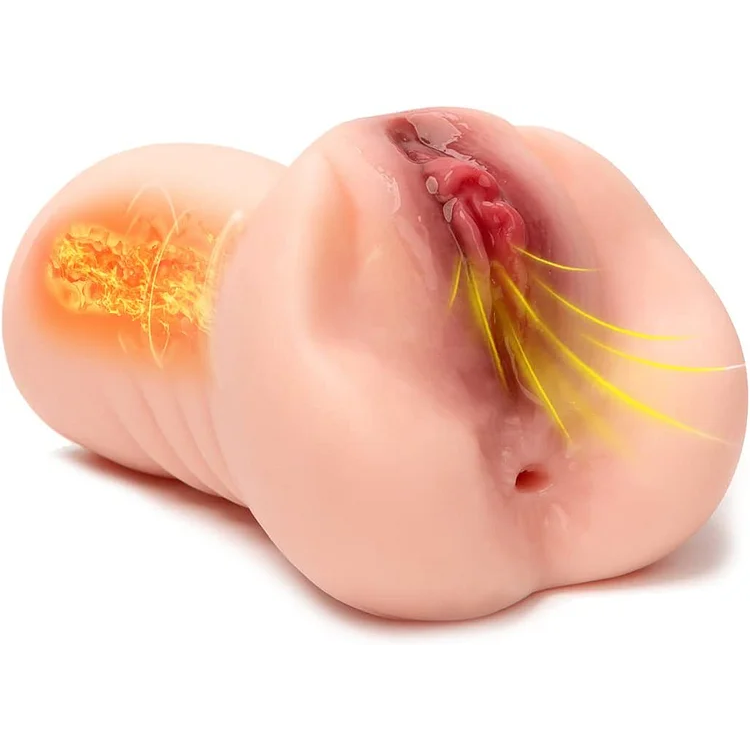 - Realistic Vaginal and Anal Passages: Ergonomically designed, this male masturbator features two secret caves for you to explore, offering unexpected surprises and intense stimulation.

- Realistic Shape: The shape of the vagina is copied from a real woman, complete with sexy labia, a tight anus, and real skin texture, ensuring a more authentic sexual experience.

- Body-Safe Material: Made of soft, high-quality, body-safe TPE material, this male masturbator feels soft like real skin and is comfortable to touch. It's recommended to heat it for 25 minutes and use water-based lube for better effect.

- Easy to Clean: Cleaning is super easy, just flush the channels under running water with soap, air dry, and store in a clean, dry place. Do not expose it to high temperatures or direct sunlight.

- Discreet Packaging: Your privacy is protected with private and cautious packaging. After-service support is also available, and a 6-month return and exchange policy is provided.