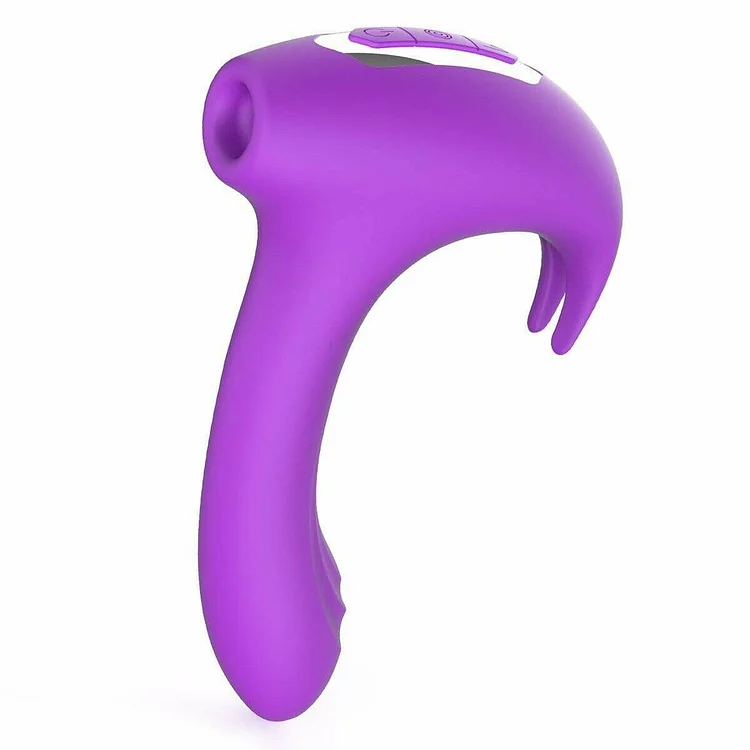 This clit sucker is shaped like a hammer with 3 powerful but quiet motors. Compared to other sucking vibrators on the marketing, it is in a special shape and it's much easier to be held in hand.
This sucking vibrator has 3 heads to stimulate G-Spot, clitoris, anus or penis at the same time, maximizing your pleasure no matter you like slow, steady or strong pulses at different speeds because it has 12 frequency vibration modes for you to choose!
The head of this clit sucker is ergonomically angled to hit your elusive pleasure zone with ease, while a pair of bunny ears sit in prime position to stimulate your clitoris with scintillating vibrations. Feel free to switch modes to suit your love speed, enjoy more exciting game options.
This sucking vibrator is made of body-safe silicone Vibrator, it is safe and like the human body. Therefore, it's safe and skin-friendly to use.
This clit sucker is magnetically charged, so there's no need to worry about the batteries running low or out when you're in the need of a little release. It comes with 1 charging Cable & is super simple to charge and power up.
All of our adult sex toys will be provided to you in prudent packaging, and we take your privacy very seriously. And no one knows what's in it. If you encounter any problems when using this clit sucker, or other after-sales services, please feel free to contact us.