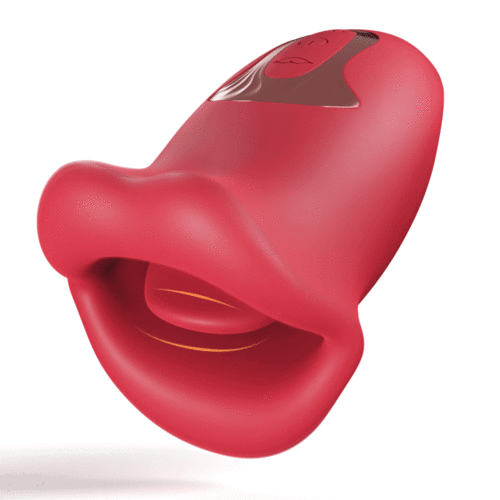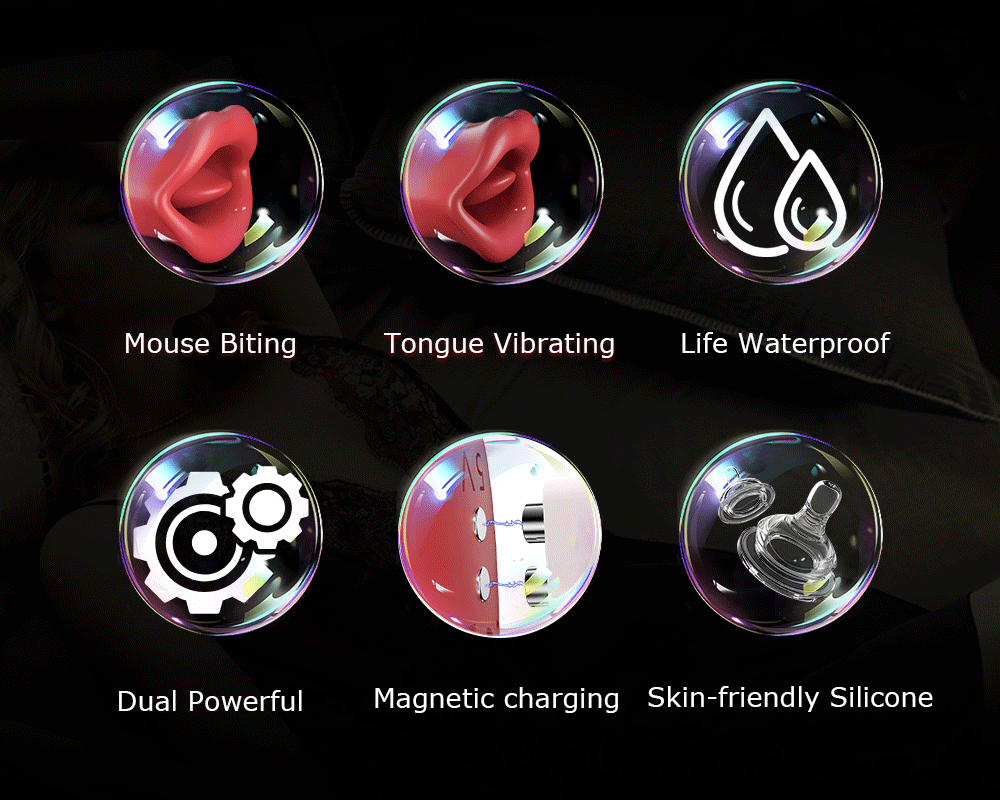 KEY FEATURES:
【10 Vibration Modes and 10 Sensual Kissing Modes】Experience the ultimate pleasure with our adult tongue sex toy vibrator. Designed to focus all its power on stimulating the tongue, it offers 10 Vibration Modes and 10 Sensual Kissing Modes. You'll enjoy precise vibrations in all the right places, without any distracting rumbling or trembling at the handle. This incredible clit stimulation is just the beginning of your blissful journey. Let its robust tongue stroke your honey spot with pinpoint accuracy.
【2 in 1 Electric Female Pleasure】Indulge in the pleasures of our rose vibrator, delicately crafted to cup your entire vulva and provide an unpredictable strong sensation. With its big mouth engulfing your vulva, coupled with the concentrated oral-like stimulation from the vibrating tongue, it pulsates incredible air waves that will transport you to moments of pure bliss. Experience the combined pleasure of clit play and deep satisfaction.
【3D Smooth Textured Lips and Tongue】With its mouth slightly open and flexible tongue, our tongue sex toy is eager to taste your sweet clit. Its unrivaled tongue skills will tease and delight your sensitive areas with multiple licking modes, ensuring maximum pleasure and satisfaction.
【Premium Soft Material & USB Charging】Indulge in realistic clitoral stimulation with our high-quality adult sex toy. Made from premium silicone that is safe for your body, it provides a soft and luxurious feel. The USB charging feature offers 1 hour of playtime on a single charge, allowing you to explore your desires without interruptions. Its waterproof design enables you to enjoy sensual moments in the bathroom, pool, or beach. Rest assured, your sexual wellness is guaranteed with our body-safe silicone.
【Easy to Clean & Carry】Our tongue sex toy is coated with a special self-lubricating material on the inside, making it effortless to clean. Simply add water and immerse it directly for a thorough clean. After wiping and drying, you can conveniently store it in the included carrying bag, ensuring discreet and hassle-free transportation. Take it with you anywhere and be prepared for your next love adventure. Protect your privacy with our discreet packaging, ensuring that nobody will know what's inside.
ABOUT THIS ITEM
The design of our flaming red lips is specifically crafted to fully envelop your labia, clitoris, nipples, and areola, tantalizing you from every angle. Experience the irresistible allure with 10 new bite modes, offering sensations softer than men's lips and bite skills that will leave you yearning for more. Explore 5 tongue licking vibration modes that create a moist and lingering sensation, bringing instant pleasure that spreads throughout your body. Feel the exhilaration of oral sex as the thrill of orgasm washes over you.