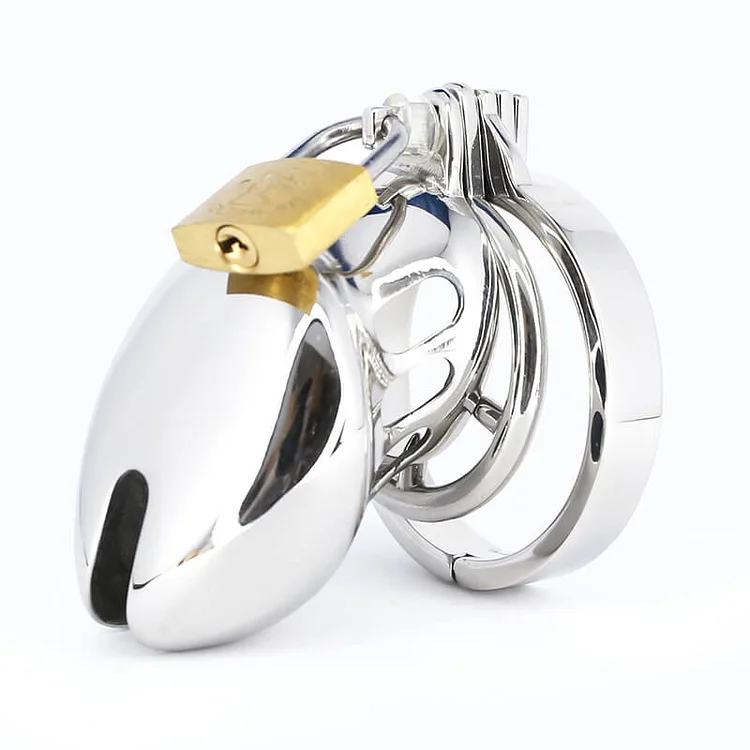 What Are Chastity Devices? For those who are new to the concept, you might be wondering, what exactly is a chastity device? At first glance, they may appear intimidating, but they are actually quite straightforward. A chastity device is designed to encase a man's penis, preventing him from achieving an erection. The purpose of a chastity device is to restrict the ability to touch one's own penis, which can be a helpful tool for those committed to a chastity pledge. It often leads to increased attentiveness to one's partner's needs. So, instead of asking, 'What does a chastity cage do?' it's more about what it prevents you from doing. Stainless Steel Bondage Chastity Cage with Spike Ring
Crafted from high-quality 304 stainless steel, it is not plated and is hypoallergenic. It is manually polished to achieve a sleek and comfortable finish.
It features an opening at the front end to allow for normal urination.
The surface has been meticulously hand-buffed to ensure smoothness, avoiding any damage to your skin and enhancing comfort during wear.
This chastity cage includes a spike ring for added pleasure when worn.
Enhancing Sexual Pleasure. Whether you're exploring bondage experiences or relinquishing control to your partner, it can heighten the stimulation of your sexual life.
Package Include: One cage,One ring,One lock with two keys.