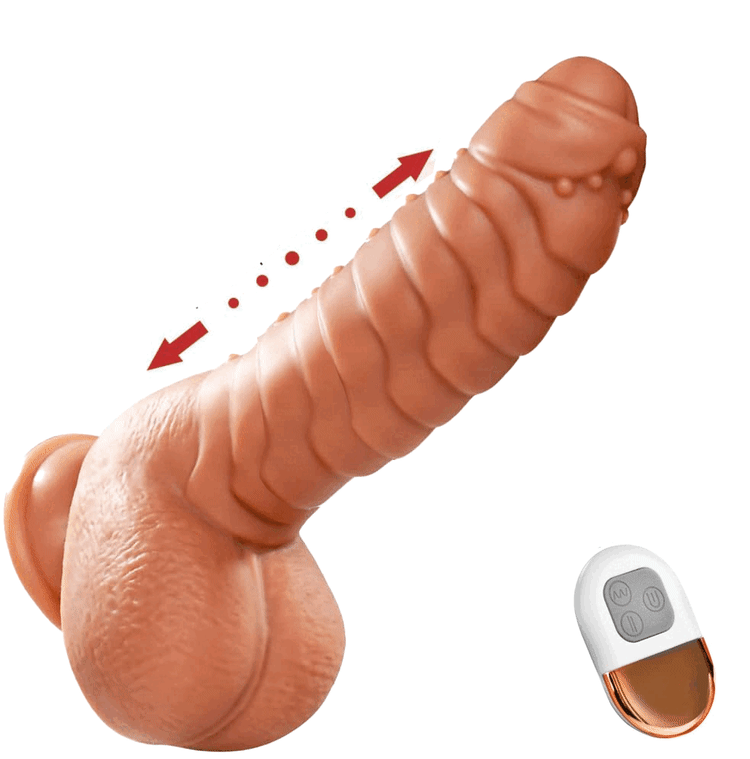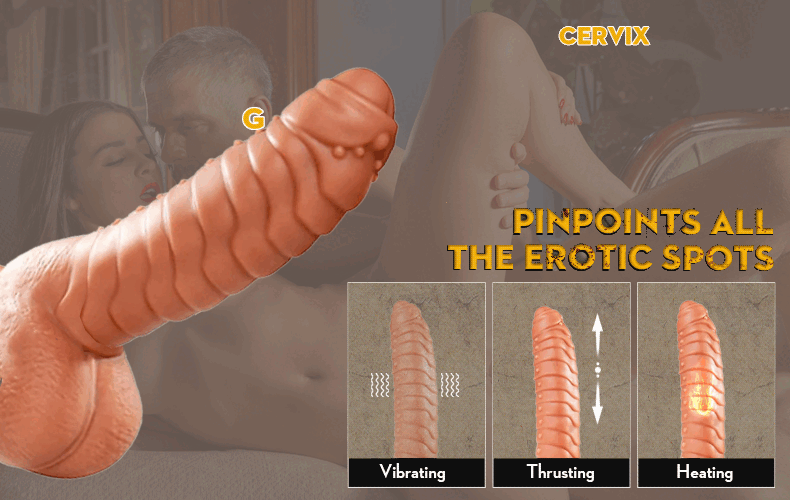 HIGHLIGHTS:
Designed with advanced technology, this product offers a combination of five vibration modes and three dynamic movement settings, providing a versatile and customizable experience.
Equipped with a rapid heating feature, it can reach an optimal temperature of 42℃ within five minutes, ensuring a comfortable and realistic sensation.
The surface is intricately textured with deep grooves and raised patterns, aimed at enhancing sensory stimulation.
The product includes a sturdy suction base, making it adaptable for use in a variety of settings and situations.
It comes with a remote control offering a range of up to 10 meters, allowing for flexible and convenient use, whether individually or as part of a shared experience.
ABOUT:
Explore new dimensions of pleasure with this innovative and dynamic product. It boasts a unique design with a semi-enclosed tip, engineered to provide an exceptional experience. The shaft, inspired by steampunk aesthetics, is generously sized and intricately detailed with various textures, designed to enhance sensation and deliver targeted stimulation.
This product isn't just about its striking design; it's a multifunctional device. It features three distinct thrusting settings, each crafted to mimic lifelike movements, offering a deeply engaging experience. Additionally, it is equipped with five different vibration modes, each carefully calibrated to provide a range of intense sensations, culminating in unparalleled climactic experiences.
A standout feature is its heating capability, which adds an extra layer of realism and comfort to your experience. The heat setting gradually warms the product, elevating the sensation from pleasantly warm to thrillingly hot, according to your preference.
For added convenience, it includes a remote control with a 10-meter range, allowing for effortless, hands-free enjoyment. This remarkable product combines multiple functionalities in one, making it a top choice for those seeking a comprehensive and exhilarating experience.
A friendly reminder: For optimal use and comfort, the application of lubricant is recommended.