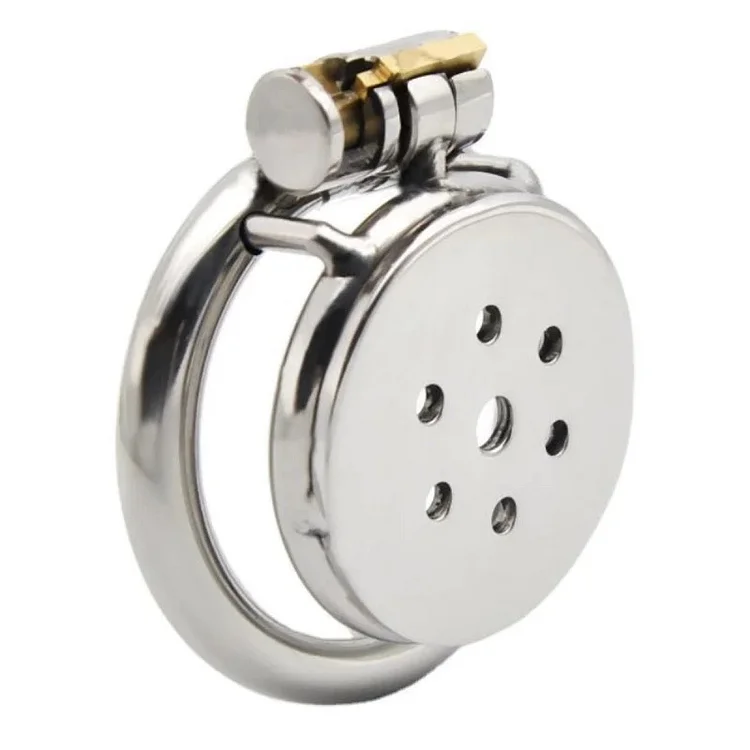 You're not a pervert. It just doesn't take much to get you excited. But don't worry; This chastity cage will help you tame your dick.
This stainless steel chastity device does not have round cages like others. Instead, it has a flat face that prevents arousal. This is suitable for growers who are new in the cage or experienced in the shower who want some challenge. It features ventilation perforations and easy to use urine holes. This tool has a hinged lock, so it won't bulge in your pants
To make the chastity experience even more fun, try the optional accessories! Mini Inverted Steel Chastity Cage comes with an optional inner spiked ring insert.
With the spikes digging into the family jewels, you'll be begging for mercy before you know it! And to take things even further, wear the steel urethra insert!
Mini Inverted Steel Chastity Cage is the ultimate chastity belt for cuckold sluts. You'll never enjoy the chastity experience more.
Ring sizes:40 mm/45 mm/50 mm.
Material
Stainless steel
Color

Silver

Ring Dimension (diameter)

40 mm (1.57 in)

45 mm (1.77 in)

50 mm (1.97 in)

Cage Dimension

Length: 16 mm (0.63 in)

Diameter: 33 mm (1.30 in)

Optional accessories included:

Spiked inner ring

Steel urethra insert

Silicone urethra insert