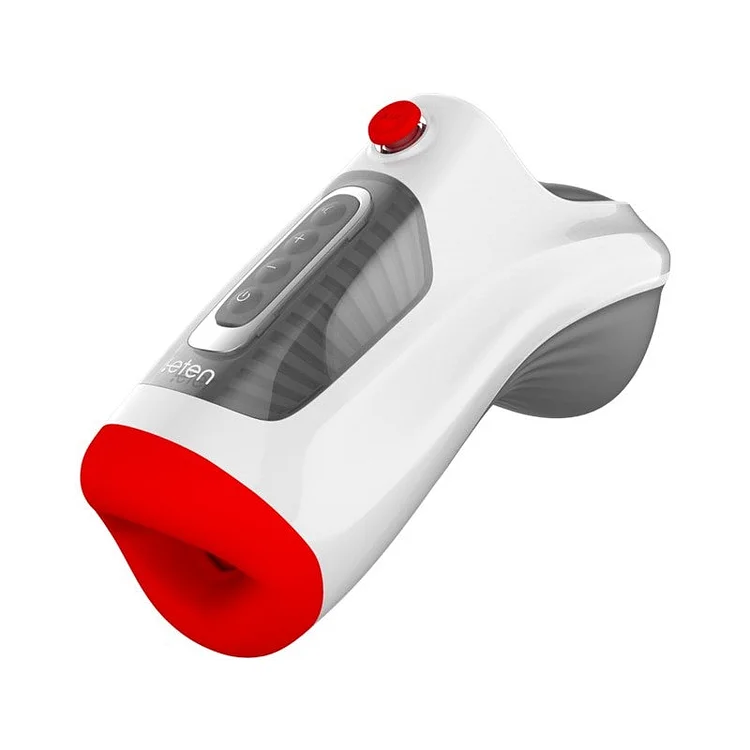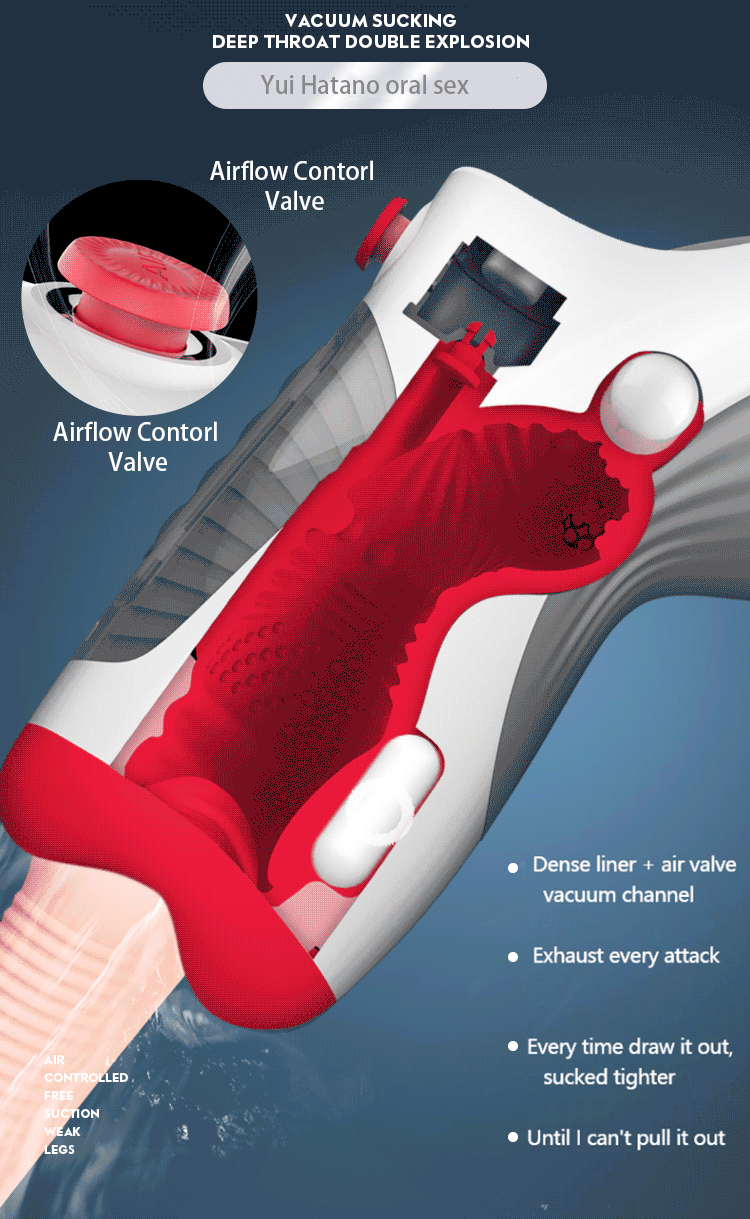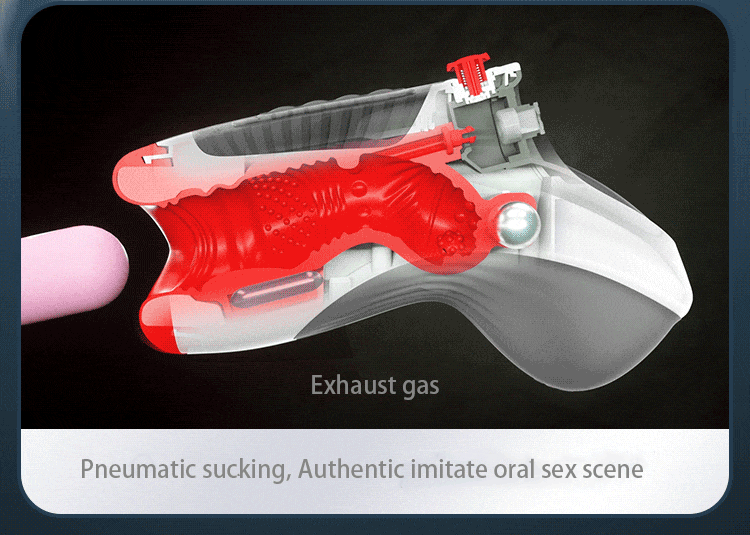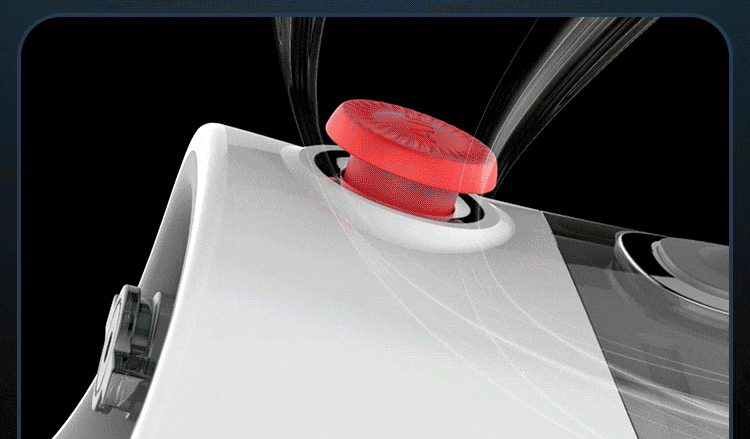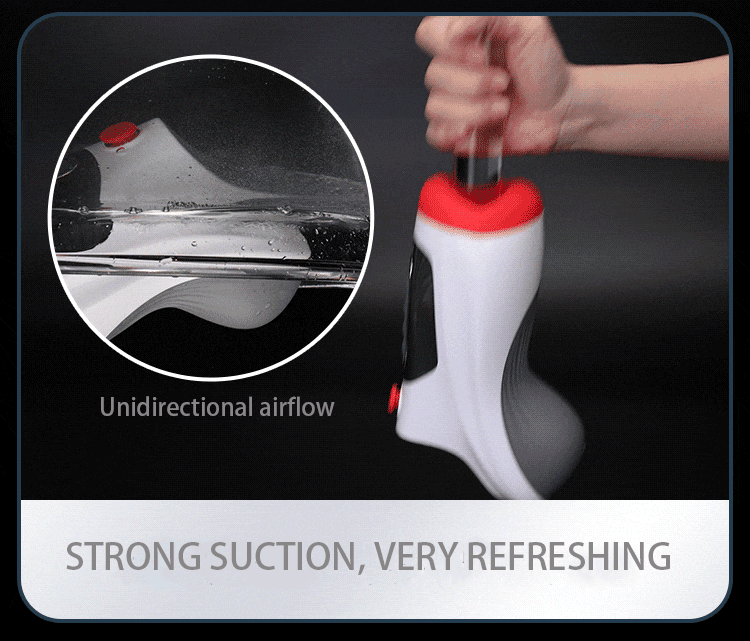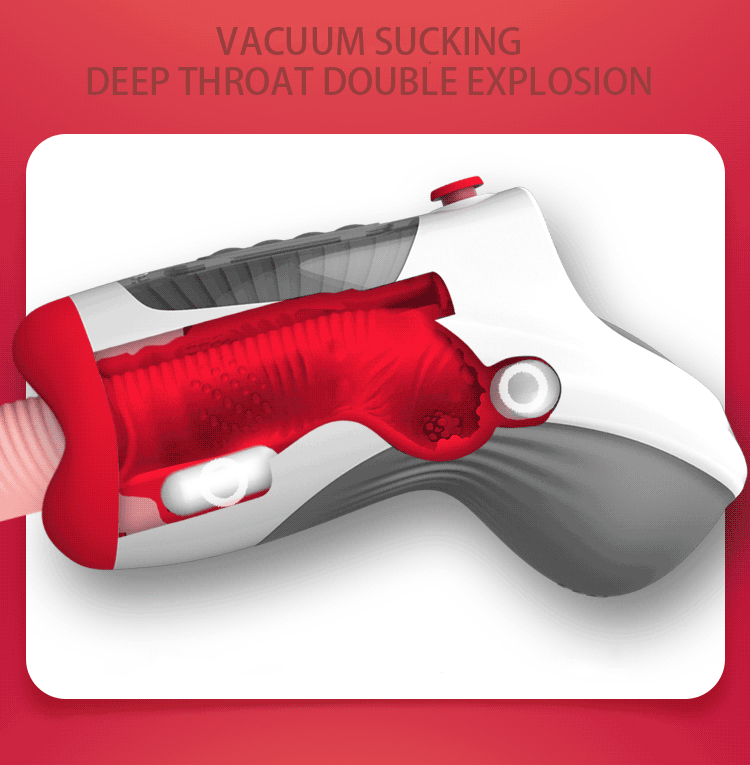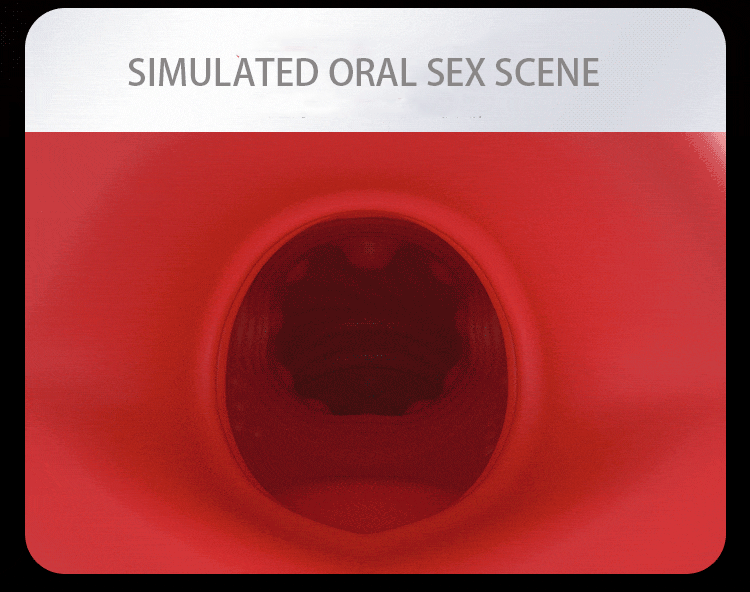 The Quake Air Oral Male Masturbation is an innovative product. This product utilizes air pressure to create a suction effect on the penis. As the air is gradually released, the suction force intensifies. Coupled with other mechanisms designed to replicate the sensation of a real blowjob, this device delivers an incredibly pleasurable experience.
FEATURES:
This device is equipped with an airflow control valve, designed to capture and maintain air pressure within the cup. This air pressure is utilized to create a suction effect on the penis.
It offers three different frequency settings and features seven distinct vibration patterns for a customized experience.
The cup's shape is meticulously designed to mimic the sensation of deep-throating, providing a unique and pleasurable experience for the user.
The interior of the toy is crafted using a perfect skin molding technique, delivering a sensation akin to the touch of lips and tongue on the penis.
Constructed with hypoallergenic materials including thermoplastic elastomer, ABS plastic, and body-safe silicone.
User-friendly button controls are conveniently placed for easy access and operation.
With an IPX6 waterproof rating, this device can withstand limited exposure to water, allowing for easy cleaning of the interior. However, it should not be submerged for extended periods.
This device operates quietly, ensuring discreet use without attracting unnecessary attention.
Featuring a Type C charging port, it can be conveniently connected to any USB charging port for recharging.
Specifications
| | |
| --- | --- |
| Function | 3-Frequency rate, 7-Modes Sucking Vibration |
| Material | ABS/TPE+Silicone |
| Size | about 123 x 86 x 209mm |
| Inner Diameter | about 28mm |
| Charging Mode | Type-c USB |