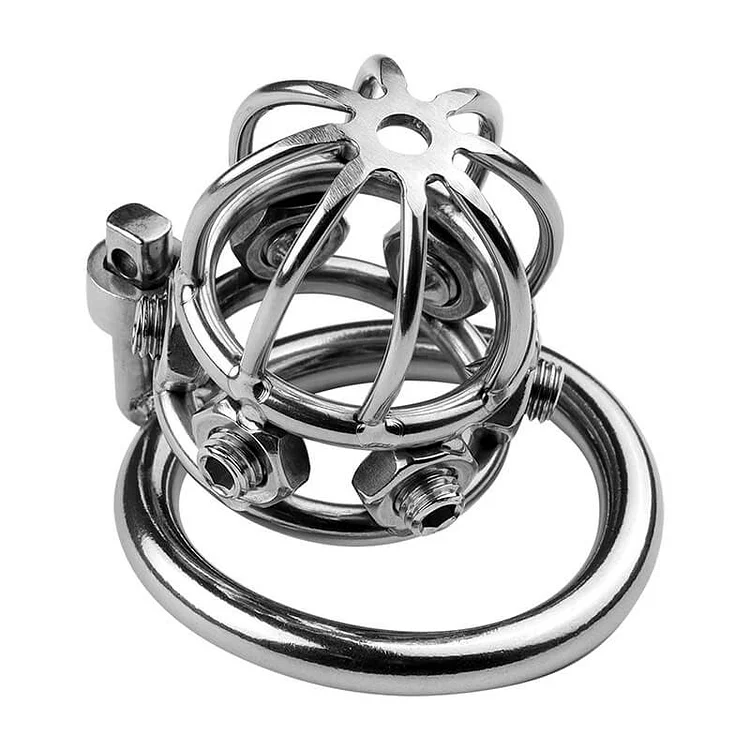 Product: Stainless Steel Chastity Lock Male Cock Cage Bondage Abstinence Metal Rivet Penis Cage Penis Rings Fetish Sex Toys For Men Gay

Material: The cage is made from top-quality solid stainless steel, which is known for its durability and resistance to rust.

Cage Size: The specific dimensions of the cage are not provided in the text, but it mentions that you can find details in a picture. The cage is designed to encase the male genitalia and restrict access or prevent erection.

Ring Size: The product offers three different ring sizes: 40mm, 45mm, and 50mm. The user can choose one ring size that fits them comfortably. The ring is used to secure the cage in place around the base of the penis.

One Cage, One Ring: It's mentioned that each cage purchase includes only one ring. This implies that users can select their preferred ring size when ordering, but they will receive a single ring with the cage.