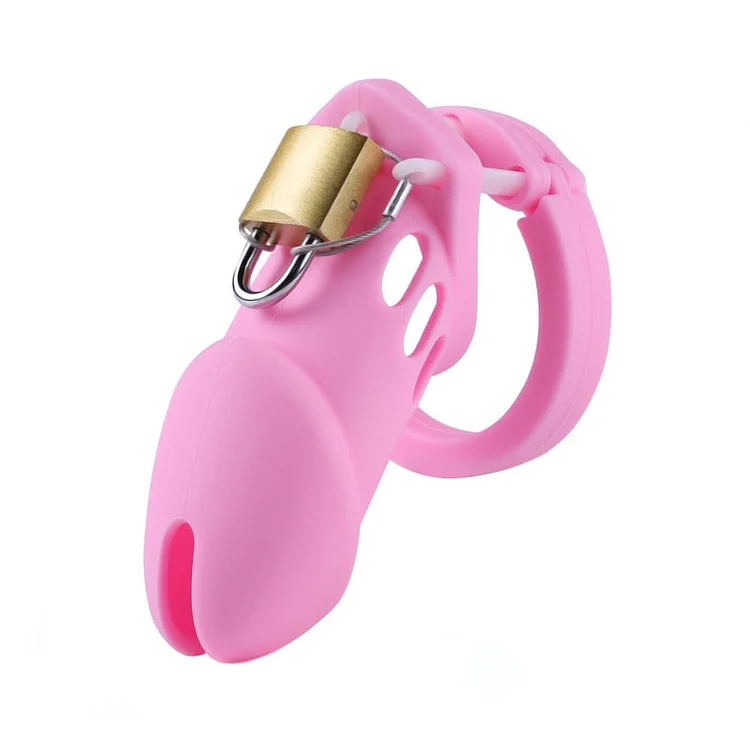 Explore the world of chastity play with confidence, without the intimidation of traditional metal cages. Introducing our soft silicone alternative:
With four distinct ring sizes available, you can customize the perfect fit for your comfort. Choose between lengths of 2.5 or 3.25 inches to suit your desires. This gentle chastity cage is designed to securely hold you in a snug embrace while providing the comfort you need.
For added convenience, it comes with plastic locks, making it travel-friendly, especially for air travel.
Experience both comfort and chastity like never before.
Specifications:
Material:

Silicone
Color:

Pink, Black, Blue, Clear
Ships With:

1 Cage, 1 Lock, 2 Keys, 2 Spacers, 5 Rings, 5 Safety wires
Cage Dimensions:

Small:

Length: 2.5" - Width: 1.38"
Standard:

Length: 3.25'' - Width: 1.38"

Ring Diameters:

1.38"/ 35mm
1.46"/ 37mm
1.57"/ 40mm
1.77''/ 45mm
1.97''/ 50mm