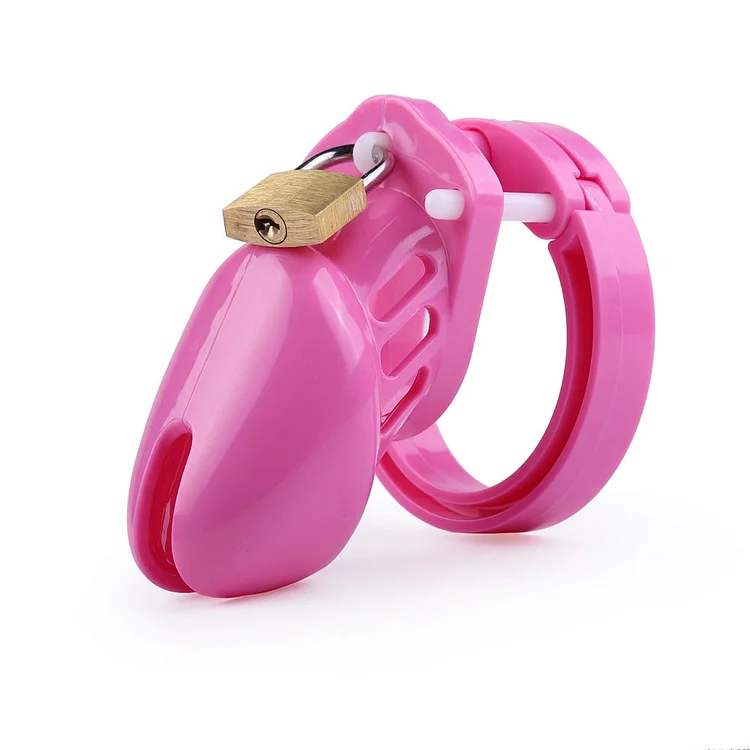 Would you like to embrace your inner self and explore new experiences? This discreetly designed accessory offers a unique way to enhance your sensations and discover a world of pleasure.
This charming device is crafted to become your trusted companion, bringing excitement to your intimate moments. Once it's comfortably in place, it will keep the heightened sensations contained within its expertly engineered structure.
Why wait any longer? Embrace this opportunity to explore a fulfilling and authentic journey towards self-discovery.
Material:

 

Plastic
Inclusions:

 

Padlock and Keys
Ring Dimensions (5pcs):

 

1.41", 1.49", 1.57", 1.77", 1.89"
Cage Length: Short: 3.15", Large: 3.94" 
Cage Width: 1.50"
Free Inclusions With Every Purchase:

 

5 disposable locks, 5 locking pins, 4 pin covers, 2 spacers, 1 brass lock, 3 keys
Small:
Large: